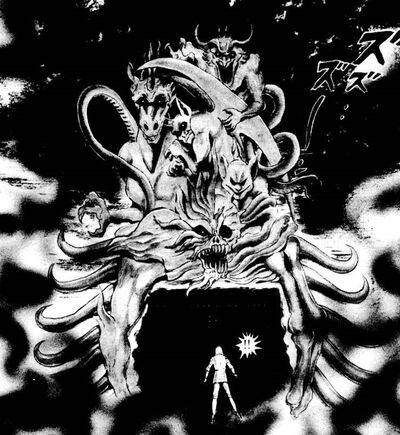 The
Court of Hell
was a large demonic structure located in a
timeslip
. It was used by demons to judge people they deemed unacceptable, one of these people was
Jeanne D'Arc
.
The Court of Hell was used by Judge of Hell to put people he and his associates deemed unacceptable, one of these people was Joan of Ark. However during the trial the Devilman, Akira Fudo breaks through the timeslip and does battle with the demons and kills the Judge of Hell in the process destroying the Court of Hell.
Community content is available under
CC-BY-SA
unless otherwise noted.