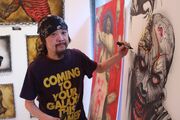 Yasushi Nirasawa was an artist, illustrator and character designer of Japanese media, with notable works being the monster designs of the Kamen Rider and Garo tokusatsu television series as well as enemies of the Sega Saturn game Deep Fear.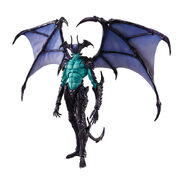 He was responsible for some the character designs of Devilman in the 2000s, such as for the 2000 OVA Amon: The Apocalypse of Devilman and the live action Devilman movie. He also worked on several toy designs for various Go Nagai lines, most notable his Devilman series that covered a lot of characters, both major and minor, from across the series.
On February 2, 2016, Nirasawa passed away from kidney failure at the age of 52. His final work posthumously was a Mega House figurine redesign of his version of Devilman.
Community content is available under
CC-BY-SA
unless otherwise noted.